Green Olive elegant sugarcane bagasse tableware sets including disposable biodegradable dishes, biodegradable bowls, party plates are the perfect choice for any dining occasion such as restaurants, hotels, and cocktail parties, picnic, BBQ or festival event. Elegant and special. Leak and oil proof. Microwavable (warm-up only). Refrigerator safe.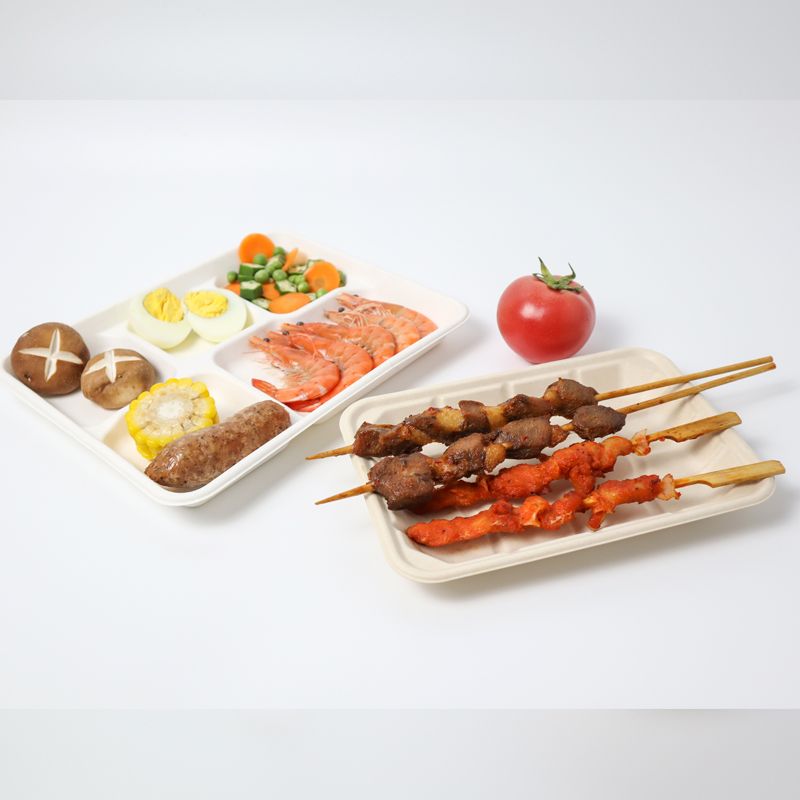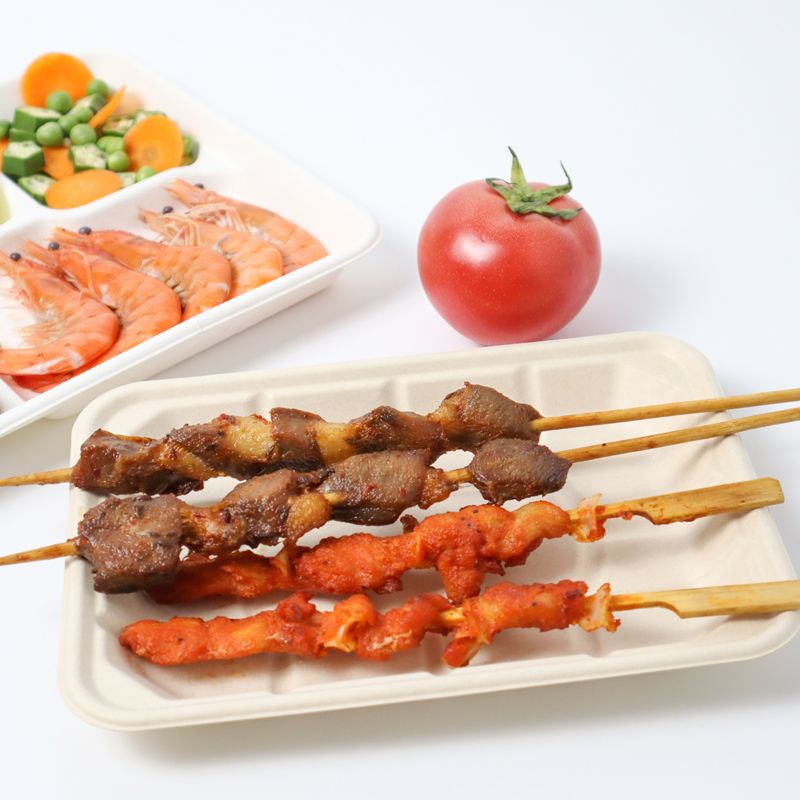 Name

Unique Novelty Designed Fashionable Eco-Friendly Disposable Biodegradable Dishes for Butter Sushi Sauce Dipping Finger Food

Standard size
Variety of sizes available to suit all your needs. 100% natural and renewable resource, carbon-neutral and biodegradable
Color
Elegant Ivory White, faint yellow(unbleached)
Customization
We provide one-stop customization solutions including production and printing service according to customer's requests. 4 Colors printing available. Customer logo branding accepted
OEM service
Yes
Detail Description
1.Made from sugarcane bagasse, which is 100% biodegradable

2.Biodegradable in 20-30 days under natural conditions without additional disposing cost.

3.very sturdy.

4.Perfect for hot and cold foods, with excellent hot resistance.

5.Microwavable and freezer safe.

6.Packaging detail: Customized

7.Delivery details: sample mold:7 days. Production mold: 20-25 days. Production time: 15 – 25 days from mould has been made.

8. Customize design acceptable.

9. ISO14885-1 &FDA compliance

10. FOB, CIF, DDP, DDU sales term available.

MOQ
50000 Pieces
Advantage
Green Olive Guaranteed Satisfaction policy
Company Profile
Green Olive Environmental Protection Technology Co., Ltd. is established in 2009, a professional comprehensive solution provider of eco-friendly disposable biodegradable packaging products, including disposable biodegradable dishes biodegradable dinnerware sets, disposable biodegradable packaging for gift, wine & tobacco, beauty, consumer electronics, medical &pharmaceutic products, etc.
Beyond that, we are also a professional service provider in tailor customization, innovative R&D, creative design, one-stop production, automatic mass production, multi-regional operation, and convenient and swift delivery, etc.
Green Olive is located in Dongguan Guangdong China, in order to better serve our global customers conveniently, the company plans to set up production bases or subsidiaries in North China, Yangtze River area, the United States, Australia, and India in the years ahead.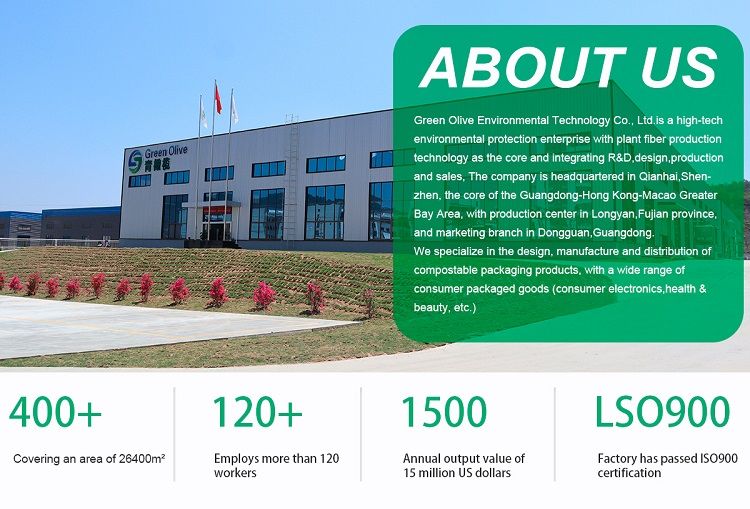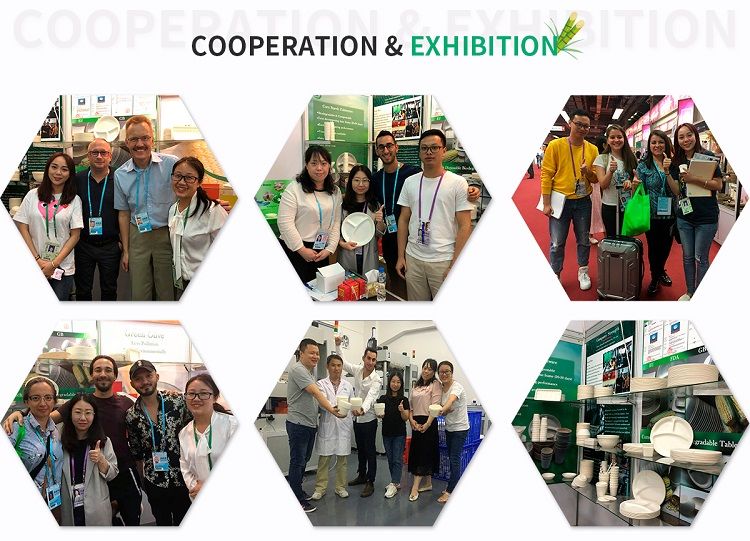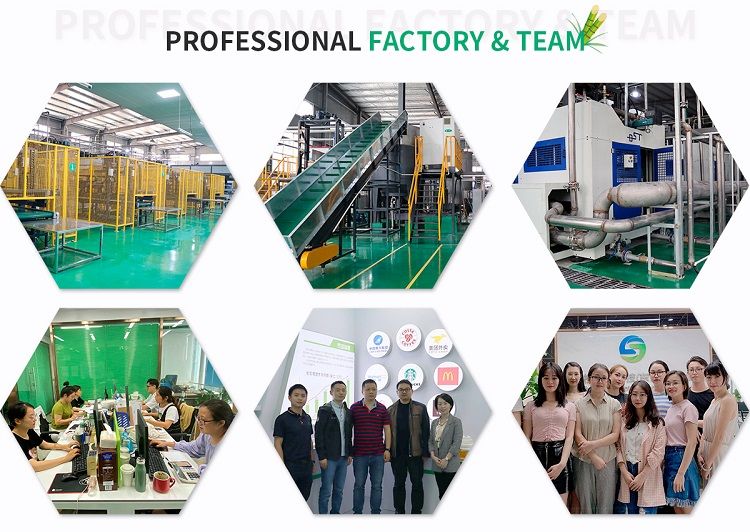 Our Advantage
Strong R&D-Green Olive has built an elite R&D team striving to develop cutting edge new material, both eco-friendly and less expensive in cost. Our products are made from sugarcane bagasse , 100% biodegradable material and sustainable resource. Non-toxic and require a shorter decomposition time frame.
Quality Guaranteed –Our products are tested biodegradable according to ISO14885-1 international standard, and fully comply with US FDA food hygiene safety regulations. All products are 100% inspected internally before shipping under our strict and scientific QC procedures.
FAQ
What is the material of the product?
Our product has been designed to use all tree-free materials specifically, sugarcane bagasse 100% natural biodegradable and healthy
Is it 100% fully biodegradable? What substances are left after degradation? And how long does it take to be fully degraded?
Yes, it breaks down into carbon dioxide and water after decomposition and takes about 20-30 days to be fully decomposed.
What are the components of the waterproof membrane?
It belongs to polymers, components include PVTC, Acrylic Acid, Bio-plastics, and water.
What's the temperature resistant range for your products? Is it microwave and bakery oven-safe?
The temperature it can withstand is from -20℃ to 100℃, it has been approved by the test that it's microwave safe, but cannot be used in the bakery oven.
How about the heat resistance performance?
It has very good heat resistant performance.
Can you provide customization in production and printing service?
YES, we provide one-stop customization solutions including production and printing service according to customer's requests.
What printing ink is used in printing process? Is it safe for the human body?
UV ink is applied to our printing process, totally safe for the human body, it gets dried very fast and has a very smooth surface.
What testing standard does your product conform to as for bio-degradation? Is it approved by the US FDA?
Our products are tested according to ISO14885-1 international standard, and fully comply with US FDA food safety regulations