500ml Mircowave safe Bagasse biodegradable biodegradable eco bowls for hot soup/ salad/Chinese rice
Green Olive elegant Bagasse biodegradable biodegradable tableware including disposable eco bowls is the perfect choice for any dining occasions such as restaurants, hotels and cocktail parties, picnic, BBQ or festival event, can also be used for baby feeding bowls, soup bowls, kids school canteen lunches.
strong and durable. Leak and greaseproof. Microwavable (warm-up only). Refrigerator safe
Specifications:
Product Name: Eco Bowls for hot soup
Model No. C-B003
Dimensions: dia12.6cm, height 6.3cm
Each Weight: 13g±2
Material: Sugarcane Bagasse Pulp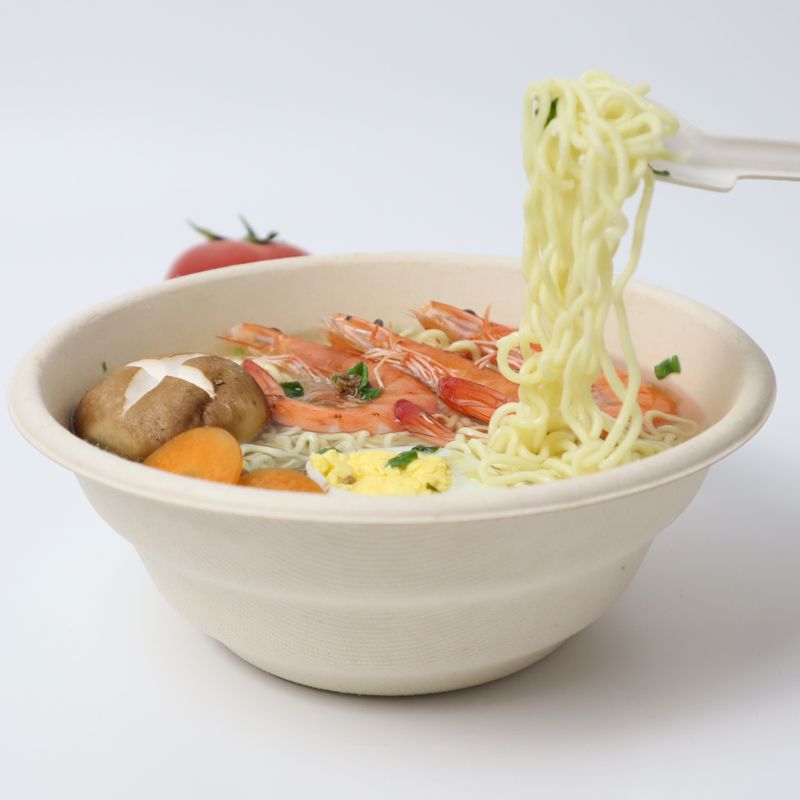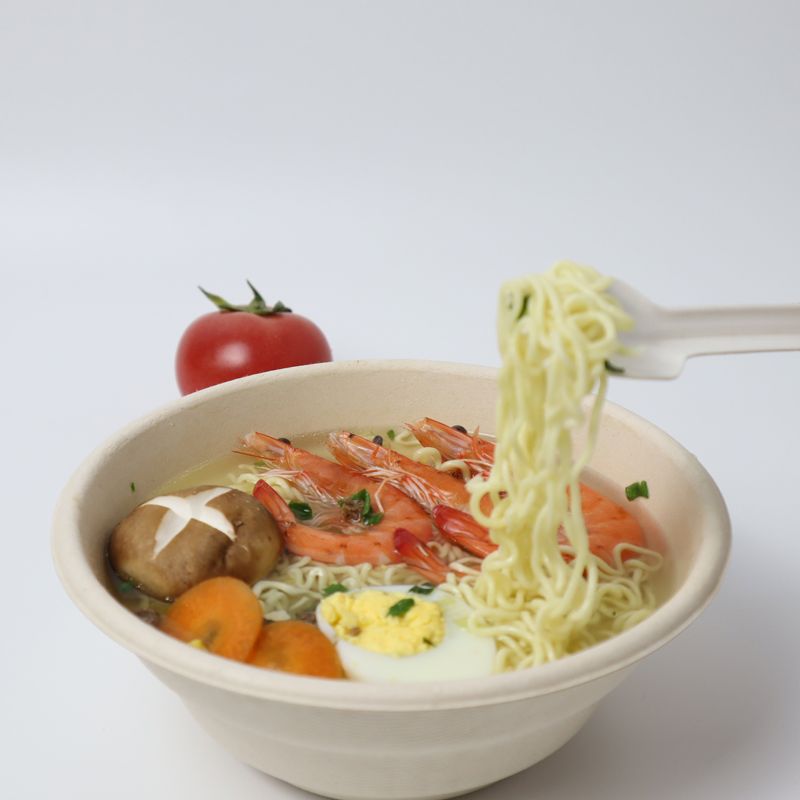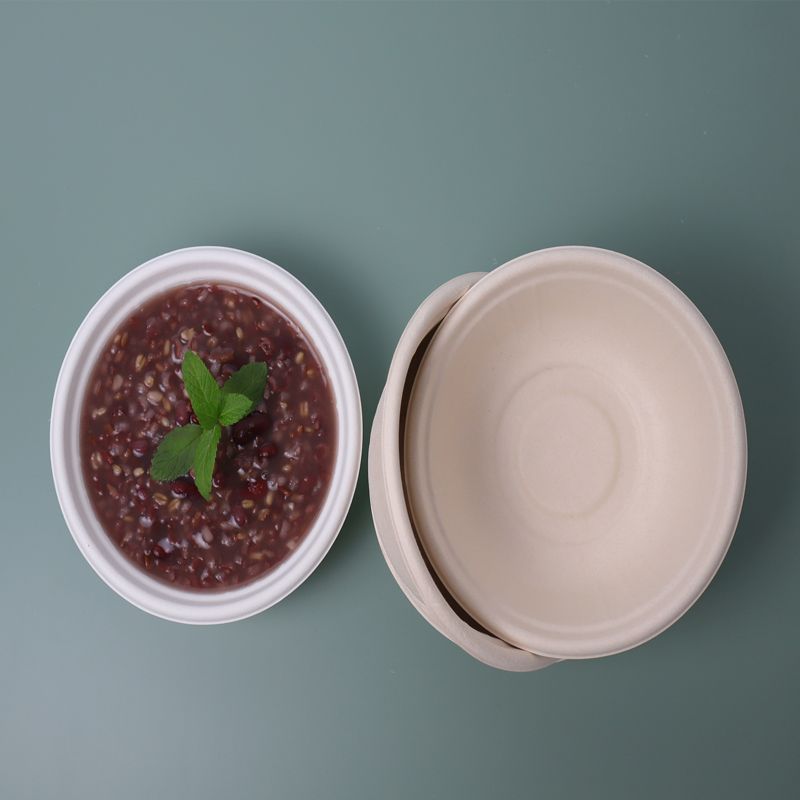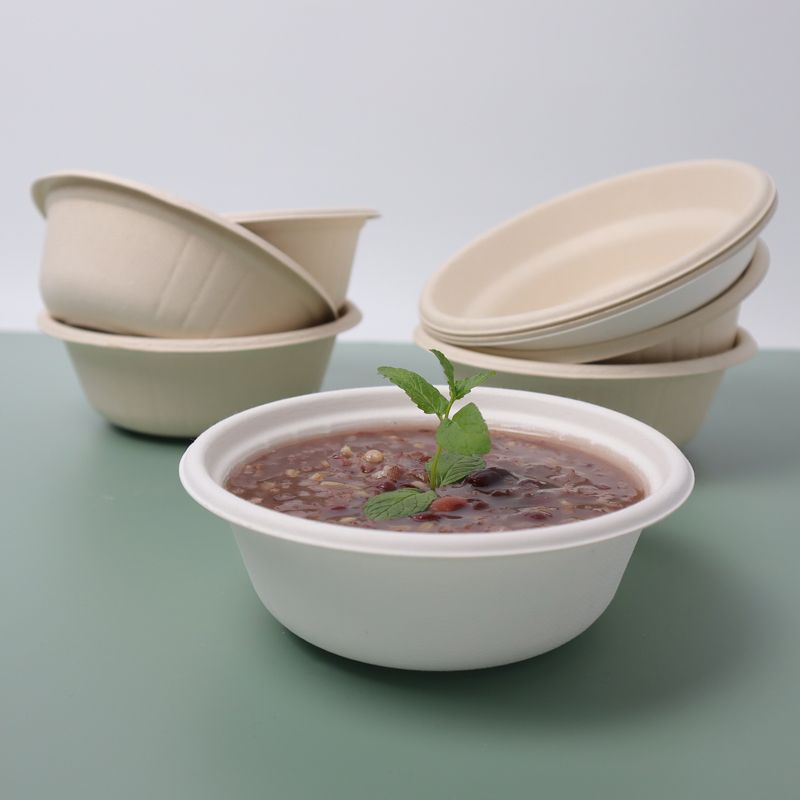 Name

Mircowave safe Sugarcane bagasse  biodegradable Eco bowls for hot soup/Chinese rice/snacks

Standard size

Variety of sizes available to suit all your dining needs. 100% natural and renewable resource, no plastic, biodegradable

Color

Elegant Ivory White, faint yellow(unbleached)

Customization

We provide one stop customization solutions including production and printing service according to customer's requests. 4 Colors printing available.Customer logo branding accepted

OEM service

Yes

Detail Description

1.Made with Sugarcane Bagasse, which is 100% biodegradable

2.Biodegradable in 120-180 days under natural conditions without additional disposing cost.

3.very sturdy.

4.Perfect for hot and cold foods, with excellent hot resistance .

5.Microwavable and freezer safe.

6.Packaging detail: Customized

7.Delivery details: sample mould:7 days . Production mould: 20-25 days . Production time: 15 – 25 days from mould has been made.

8. Customize design acceptable.

9. ISO14885-1 &FDA compliance

10. FOB, CIF, DDP, DDU sales term available.

MOQ

50000 Pieces

Advantage

Green Olive Guaranteed Satisfaction policy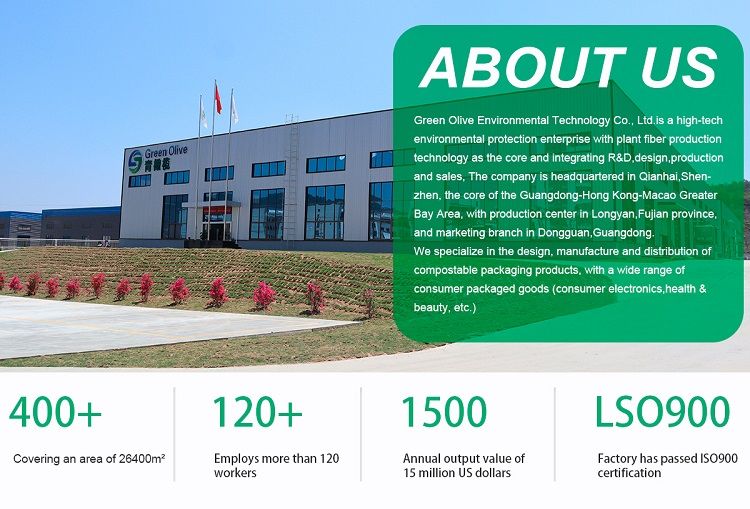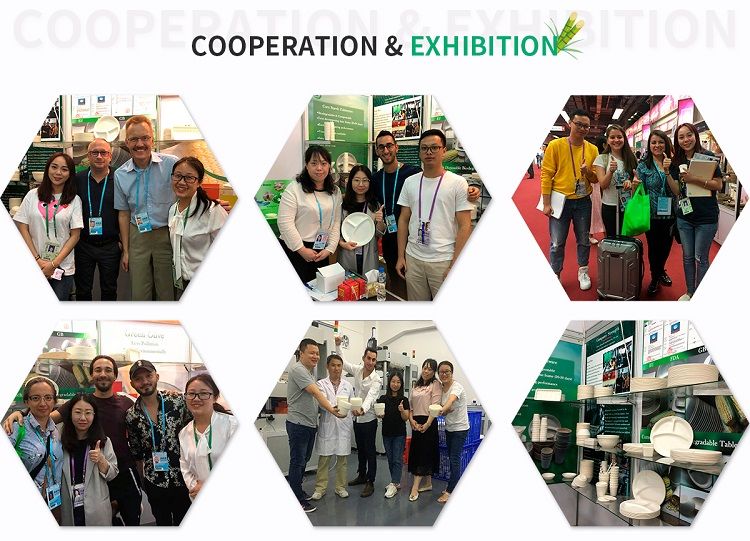 FAQ
What is the material of the product?
Our product has been designed to use all tree-free materials, specifically, Bagasse biodegradable. 100% natural biodegradable and healthy
Is it 100% fully biodegradable? What substances are left after degradation? And how long does it take to be fully degraded?
Yes, it breaks down into carbon dioxide and water after degradation and takes about 20-30 days to be fully degraded.
   3.What are the components of the waterproof membrane?
It belongs to polymers, components include PVTC, Acrylic Acid, Bio-plastics, and water.
 4.What's the temperature resistant range for your products? Is it microwave and bakery oven-safe?
The temperature it can withstand is from -20℃ to 100℃, it has been approved by the test that it's microwave safe, but cannot be used in the bakery oven.
 5.How about the heat resistance performance?
It has very good heat resistant performance.
6.Can you provide customization in production and printing service?
YES, we provide one-stop customization solutions including production and printing service according to customer's requests.
7.What printing ink is used in the printing process? Is it safe for the human body?
UV ink is applied to our printing process, totally safe for the human body, it gets dried very fast and has very smooth surface.
8.What testing standard does your product conform to as for bio-degradation? Is it approved by the US FDA?
Our products are tested according to ISO14885-1 international standard, and fully comply with US FDA food safety regulations