Green Olive has set up our own class 100,000 dust-free clean workshop this August in our new phase 2 factory. The dust-free clean workshop is strictly in accordance with the standards of BRCS, FSSC22000 and Nestle's audit requirements. It is expected to be put into production next month.
What is a Dust-free Workshop and What are the Grades
A dust-free clean workshop refers to the removal of particulates, harmful air, bacteria and any other pollutant in the air within a set-out space. For many industries, it is a necessity to build dust-free workshops. However, every industry has different products that have varying requirements for purification levels of a dust-free workshop. Even within the same industry for varying production environments, different clean workshops have different production tasks. Therefore, the purification level needs to be set up according to the situation itself. For example, the cleanliness levels of the production room, packaging room, and laboratory are not the same. It is impossible for them to all be at 100 level, 10,000 level, or 100,000 level purification. The purification of a workshop can be divided into several categories based on the degree of purification and regional environment.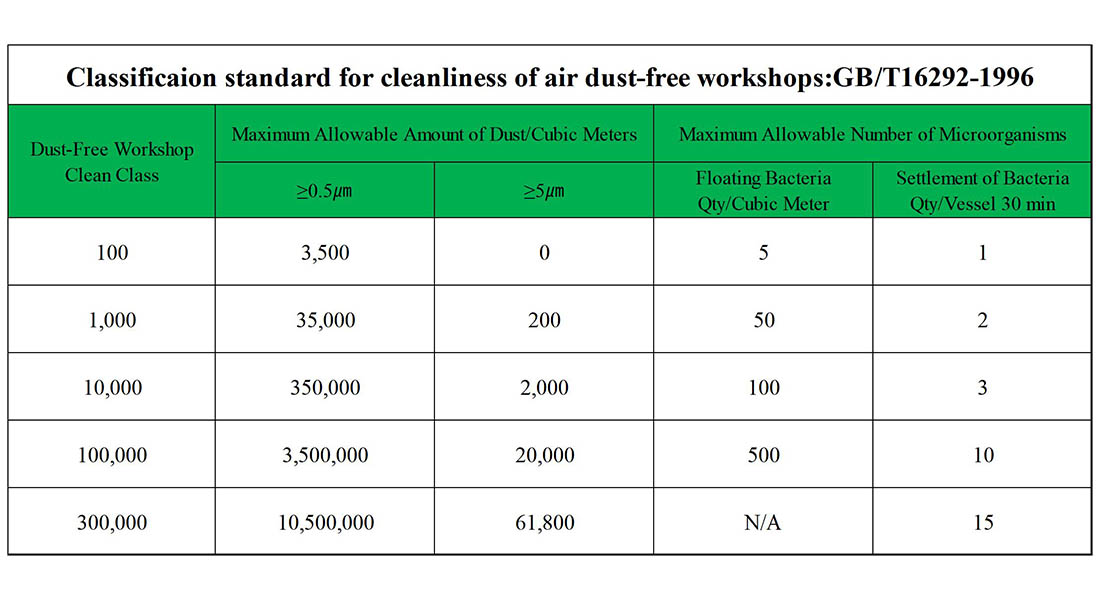 What are Dust-free Workshop Used for
These workshops mentioned above can also be referred to as clean workshops, cleanrooms or dust-free rooms. They need to be monitored and controlled within a certain range of requirements in order to be classified as a dust-free clean workshop.
The 100,000-class dust-free workshop is used in many industrial sectors, such as the manufature of optical products, smaller components, the production of food and beverages and  the medical and pharmaceutical industries. For example, as a manufacturer who is specialized in the design, manufacture, and distribution of compostable packaging products (cup lids, plates, bowls, trays and other food containers), Green Olive sets up a 100,000-class dust-free clean workshop.
Why do We Set up a Dust-free Workshop
As a company which is committed to building a most respected integrated famous supplier from raw material to final product entire industrial chain business system and serve all major fields in the world,  we believe that we could provide safer bagasse packaging products and more satisfactory service to all of our clients in such a strict safety-standard environment. The organization is going to set up the 2nd, 3rd and 4th production bases which will be put into production from May of 2022 and 2025 as planned. At the same time, we will set up more clean dust- free workshops in the new factories to meet customers' requirements as well.