Zero Waste Lifestyle: Use Biodegradable Product to Save the Nature
We all have heard about "Zero Waste Lifestyle" once in our life but do we know what is it and how do we live a sustainable life? Today Green Olive brings you the most popular myths about zero waste lifestyle and how you can live a zero or less waste sustainable life.
In the age of modern living, we are creating a big quantity of trash which causes environmental pollution. And with the increasing environmental pollution, people are getting more concerned about how to protect our beautiful earth. With this concern, a new lifestyle was formed "zero waste lifestyle", and is increasing its roots every day. Zero waste is a lifestyle where you live a life without creating unnecessary wastes, especially, non-biodegradable and non-recycling wastes such as plastics. It is a movement to reduce the amount one consumes and consequently throws away. Adopting a zero-waste lifestyle is one of the most sustainable ways of living.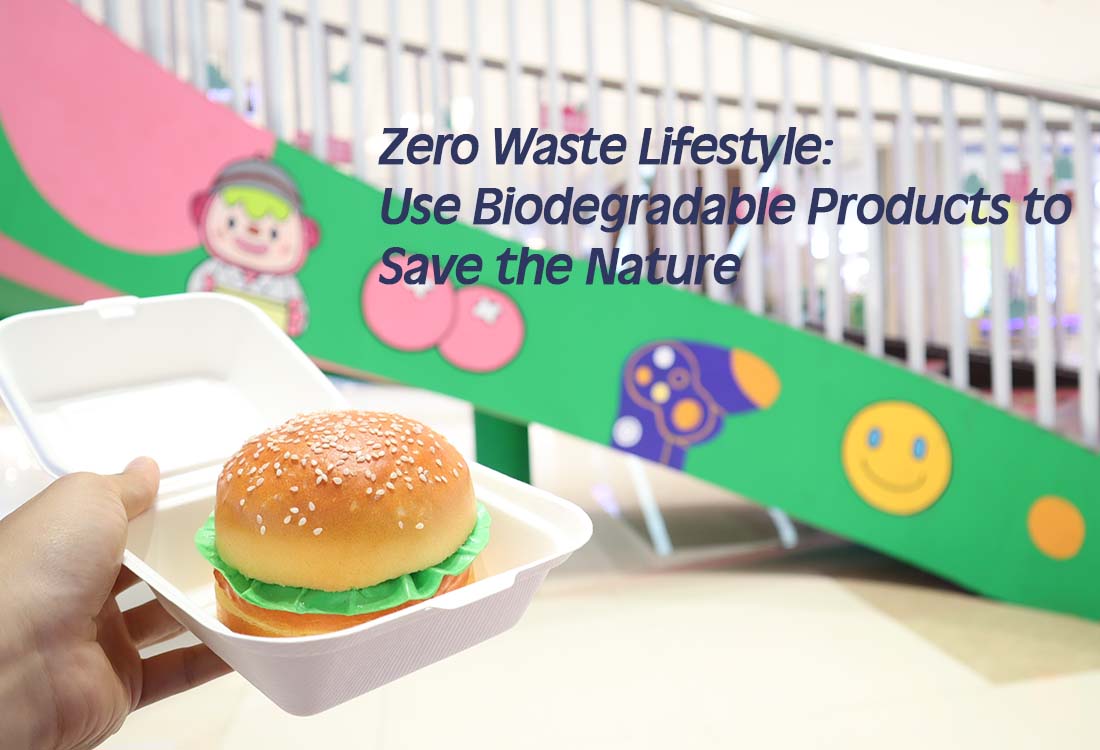 Question: How we can star this zero-waste healthy lifestyle?
Answer: Use biodegradable products to save the nature.
In the absence of any industrial decomposing machine, it will take about 45-90 days for the biodegradable products to decompose completely in the natural state of the landfill. No harmful ingredients will be produced, and no harm will be caused to terrestrial organisms and marine corals or marine organisms.
After degradation, 82% of the composition is organic matter, which can be used as fertilizer for land use, drawing from the nature and returning to the nature.
Green Olive is a certified biodegradable product and compostable tableware company. It means that all of our 100% certified biodegradable and compostable food packaging is a safe & eco friendly alternative to single-use plastic.
Are you ready to start a zero-waste and sustainable journey? Join Green Olive to live a healthy sustainable life. We focus on offering the most sustainable packaging solutions possible on the planet. Contact us and check out our amazing 100% biodegradable tableware products right away!