Packaging with Principles, All from Green Olive,Biodegradable Tableware And Cup Lids
When we go outing for a picnic, we carry single-use plastic disposables. While they do provide convenience, their usage also damages the environment. Also, plastic cutlery is made from polystyrene, commonly referred to as Styrofoam. When you use them in your food, they release harmful chemicals that contaminate every morsel that you take.
Green Olive's main focus has always been on eliminating plastic by providing the best eco-friendly products. Put simply, we're passionate about a circular economy. To do our part to help achieve this, we design our range of plant-based food packaging to use resources sustainably and responsibly, giving environmental, social, and economic concerns equal consideration.
For decades, we have developed a range of lids made from natural and renewable paper pulp. Our range of lids comes in 80mm, 90mm, and whatever size that is customized certified for commercial composting. Today, we would like to share three facts about Green Olive's products that will amaze you:
Made from plants, 100% biodegradable and compostable
Green Olive's products are composed of sugarcane bagasse and will turn into the soil in 90 days leaving no harmful residue. They do not harm nature earth and take care of our health as well. Our packaging is made from renewable resources, keeping oil in the ground and waste out of landfills.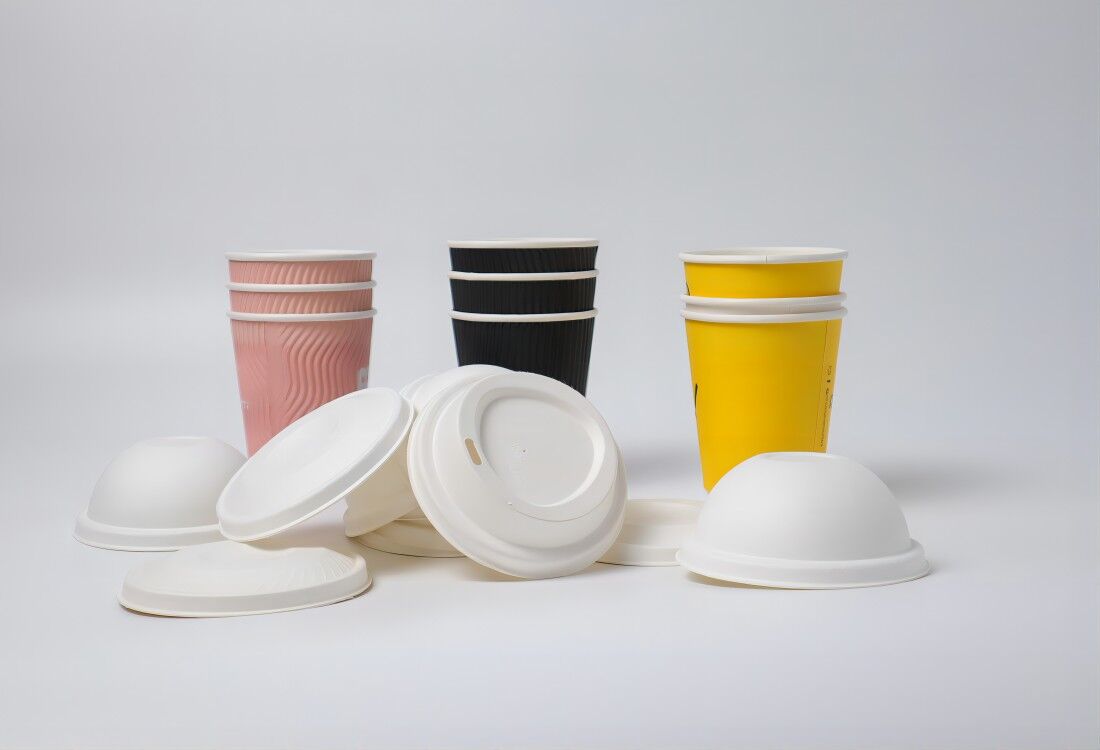 Stronger than paper
We have the misconception that compostable tableware is not durable. In fact, from a usability point of view, biodegradable tableware products are much better than paper plates. Paper plates get soggy when exposed to heat, weight or steam of food. Whereas sugarcane bagasse tableware products are resistant to heat, weight, and steam of food for a longer period of time. Plus, no trees are being chopped for their manufacturing.
Microwaveable and freezer safe
Our tableware is microwave and freezer safe. They can be safely used in a Microwave up to 120℃ and in a Freezer up to -20℃. There is no problem if you leave in the fridge for a few days or even a few weeks. These sugarcane bagasse products keep your food safe and fresh and do not emit any harmful toxins when heated.
Green Olive's cup lids and tableware are good to go for all occasions or picnics, without having to worry about post-party clean-up. They do not require any special measures to clean up. All we need to do is put them into a compost bin and see them getting decomposed on their own.
With so many interesting facts it is clearly impossible not to love our sugarcane biodegradable products. Enjoy the wide range of Green Olive's eco-friendly tableware products and make an everlasting impression on your friends and planet.