People claim that the environment has been changing dramatically in recent years, either due to climate or pollution concerns. Even though we were unaware of the urgent necessity to adopt the sustainable method, biodegradable bowls or biodegradable cups disposable that is slowly but steadily emerging. The kind of diets that people consume has an insufficient quality to them. We are all aware of the rapidly expanding choices of natural-based foods such as vegan, organic, farm to table, are becoming much more appealing. More and more individuals are turning to plant-based foods, which is the biggest shift in the history of food consumption.
According to research, around 3% of people in the United States are entirely vegan, and the demand for plant-based foods is increasing to a point of plenty, be it for animal welfare, health reasons, or environmental concerns. Also, the earth has been suffering for months as a result of the outgrown new coronavirus, which has had a profound impact on the population of every country. Therefore, the number of people who have become vegan has been steadily increasing.
With the growth in life-threatening diseases such as cancer, heart attacks, and diabetes, this type of diet has proven to be the most effective. Likewise, organic or vegan diets are typically high in minerals and low in saturated fats. Additionally, the usage of different biodegradable bowls, compostable bowls ,plates or even paper plates with compartments in several countries is indeed a great idea.
Various manufacturers have been attempting to meet the demand for tableware for example usage of disposable bowls that are environment-friendly. While considering several solutions to these problems, China's sustainable company, Green Olive, produced the greatest solution for the environment and the desire to achieve sustainability for future generations.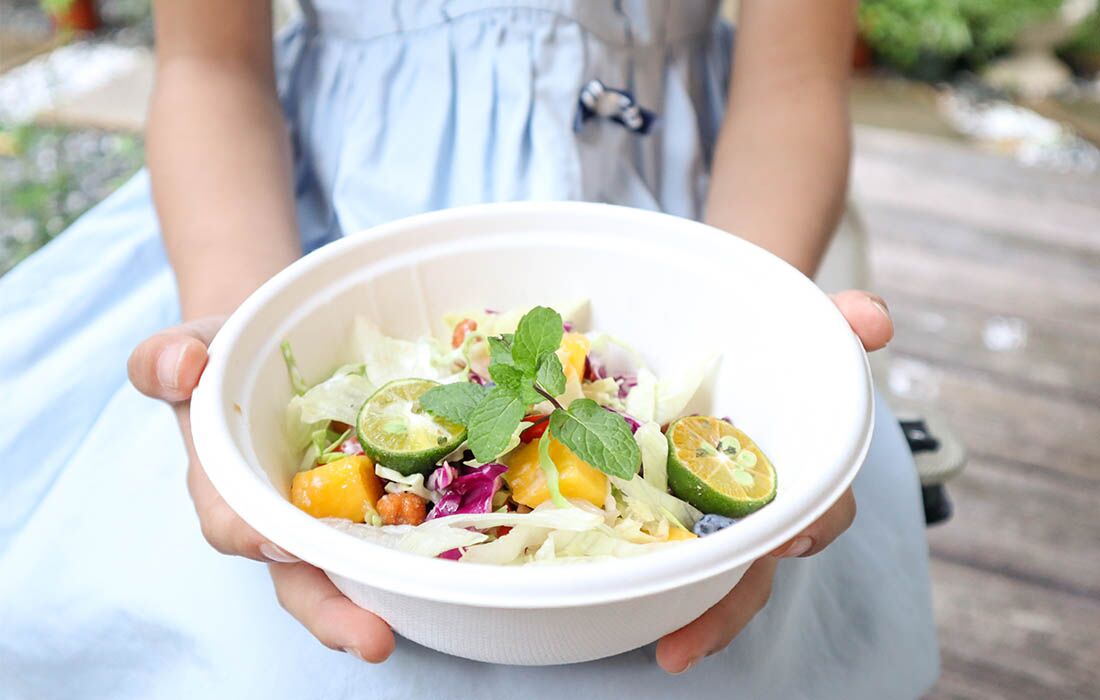 Green Olive's single-use sustainable tableware including disposable soup bowls, plates, cutlery and cup lids is in line with this goal of becoming entirely eco-friendly. The packaging ensures and keeps the goal of improved growth in check by keeping a close eye on safe and healthy eating and providing biodegradable containers. All living things require a touch from the roots to survive. The tableware's durability, as well as its ability to compost to scratch, makes it a worthy product of appeal to many. People today choose to eat in a safer yet accessible environment, as evidenced by the exponential expansion of eco-friendly dinnerware over the years.
Consequently, the industry is seeing a significant shift toward the use of environmentally friendly bowls to reduce pollution by introducing disposable microwavable bowls and other disposable products to prevent catastrophic environmental destruction. As a result, we can see nature destroyed in the blink of an eye or stop it by taking the earliest action in court and making the land conspicuously light. Taking steps and merging in to save tomorrow. Contact us for more information about our disposable soup bowls and other biodegradable tableware.